The world of toys is a huge one these days with a dizzying array of toys, games, dolls, cuddly toys and more creating a great range. With so much choice making any choice can be a difficult task especially if you're little one is constantly changing their mind! Especially for toddlers and younger though, you should always be aware and checking that the toy or game is age appropriate for them – the guidelines are there for a reason after all! If you've been looking for the perfect gift for a child that is under 3, then look no further. Right here we've got some great gift ideas for the under 3s so check them out!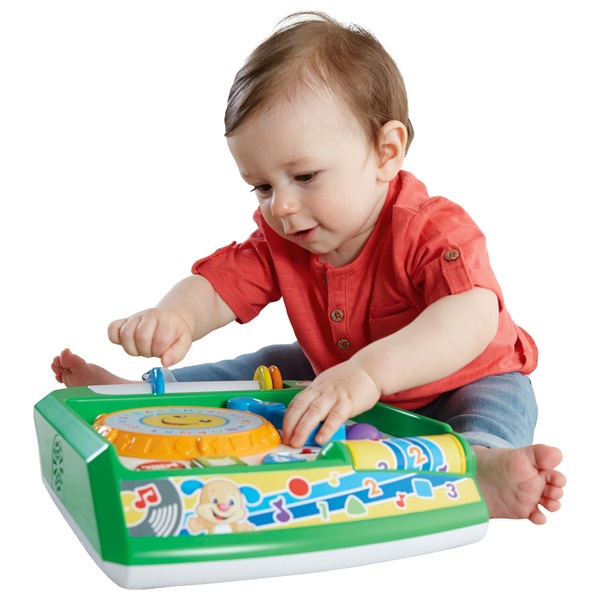 Fisher-Price have been the undisputed kings of pre-school toys for many years now and they are constantly coming up with new and innovative ideas that will help your child with their cognitive abilities, and really do help your children to learn through play. If you want to help your child develop an interest in music from an early age, then this great Laugh & Learn Remix Record Player from the brand will be perfect. The infant can really learn some valuable skills with this too and its robust design means that it is pretty much toddler proof. By spinning on the record or batting on it they can play a variety of songs and phrases, and the colourful buttons will aid them in learning about shapes and colours. There are also a variety of shapes and toggles with which they can play. Even better, this toy is suitable from just 6 months and will still be useful as they grow into toddlers. Price: £16.99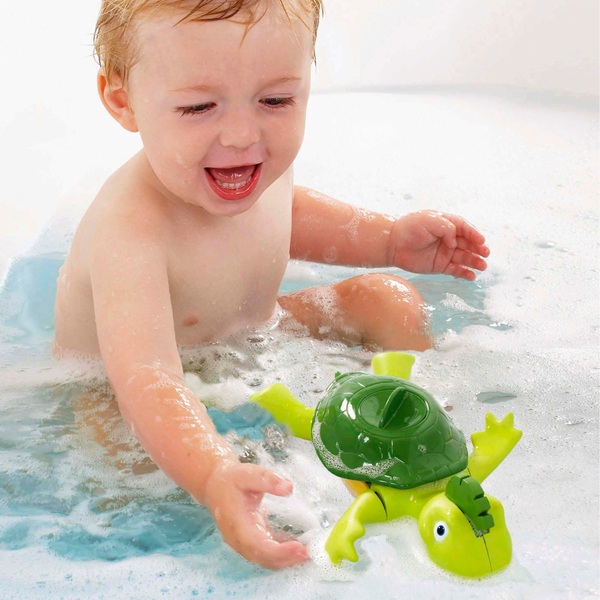 Tomy is another heavyweight of the infant toy world, so it's no surprise that you can turn to them to help make bath-time even more fun! This cute little turtle both sings and swims in the bath, and is a great way to introduce your little one to the idea of swimming. Wind him up to set him off swimming, and press his hand to get him to hum the tune to the 'Beautiful Blue Danube'. This toy is suitable from 12 months onwards, and will be a fun addition to bath-time! Price: £14.99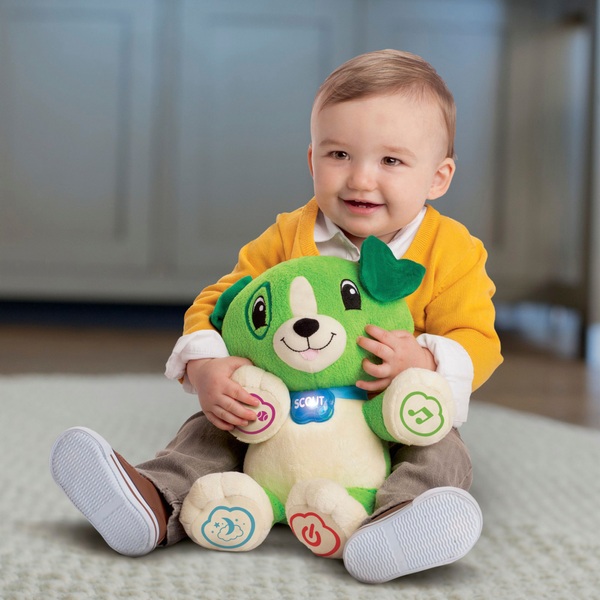 For another toy for the musically inclined that is suitable for children from the ages of 6 months and onwards, this interactive cuddly toy from Leapfrog is ideal. My Pal Scout (also available in a more girly version of My Pal Violet), boasts over 40 songs, lullabies and melodies, including soothing night-time ones that are sure to foster a love of music in your child. There are also learning songs and games to help introduce them to words, animals, counting and more, making a cuddly interactive and educational toy. As with the 2 toys above, it is also available at Smyths and costs just £19.99. To ensure that you get the best deal possible when you're shopping online, check out a Smyths discount code first.